Some of us may feel like we will be quarantined forever, while many of us have been using this time to deepen our relationship with marijuana. If you're apart of the latter group, then you've probably found unique ways to cultivate a 420-friendly lifestyle. Now that we are finally living in a world where weed is considered "essential", I thought it would be the perfect time to put together a small gift-guide for the Black Girl Stoners in your life. These are just a few of the products that I've been fortunate to try over the last year, and all of them have definitely improved the way I use marijuana, and I know the Black Girl Stoners in your life will love them as well!
FOOD
This product is a sweet blend of honey and agave with Broad-Spectrum 0.0% THC Hemp oil, containing naturally occurring cannabinoids and terpenes. This honey is great perfect for your afternoon tea or mixed into a bowl of your favorite oatmeal.
Satans Breath is an elegant blend of six fire roasted peppers, guaranteed to satisfy any craving for heat. The sauce is prepared with an array of herbs and spices with 50mg of CBD.
These Gummy Coins contain a rush of watermelon goodness that will have you wondering how we did it. As the name implies, it will leave your mouth watering. Covered with sparkling sugar, each coin boasts a crave-worthy flavor profile. With each coin weighing in at 10mg of THC each, you can choose the perfect dose for you!
BEAUTY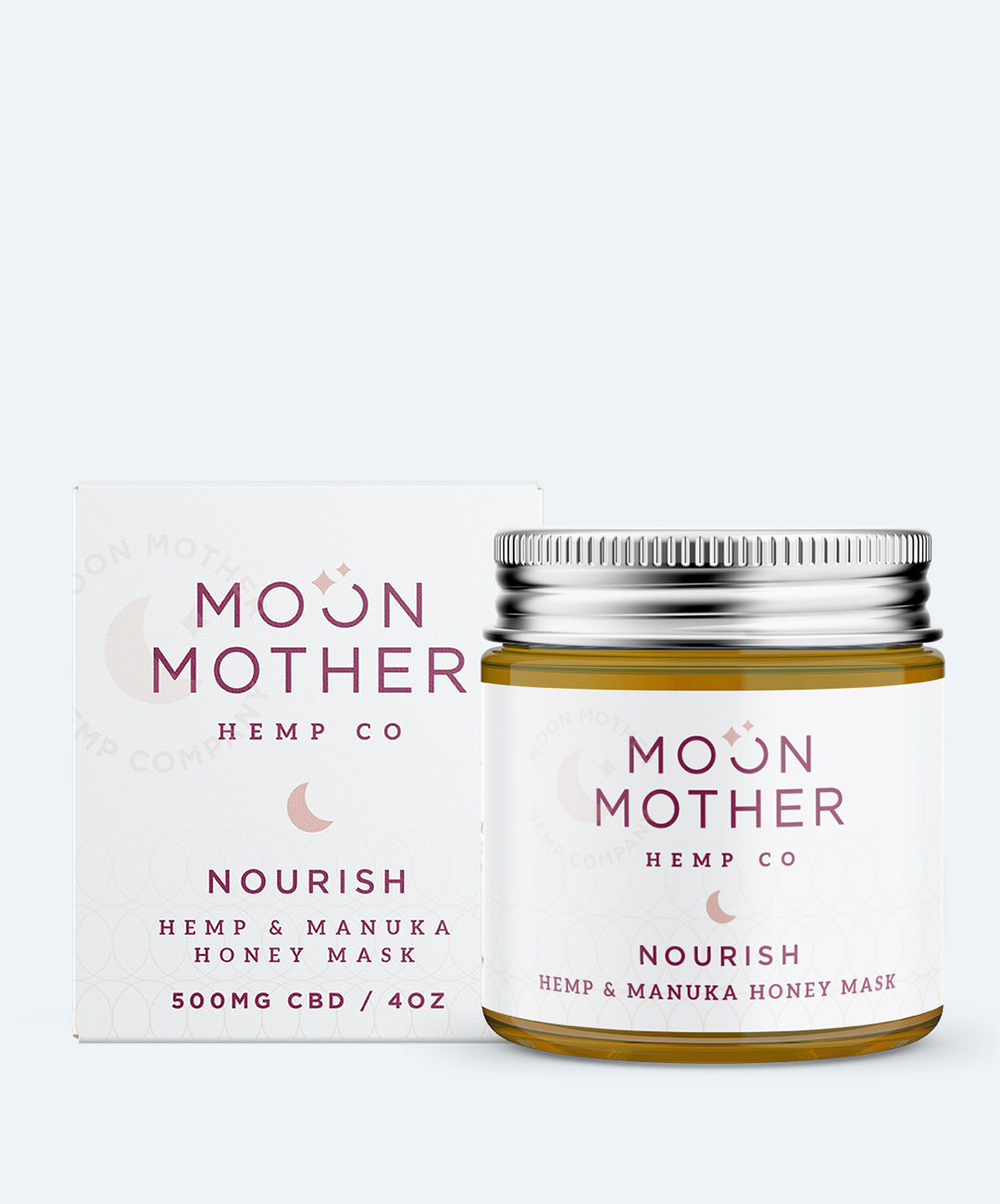 A reparative, nourishing, and mineral-rich mask that will leave skin hydrated and glowing. Its anti-aging properties make skin appear younger with every application. And it has 500mg of CBD. This product is also a great face wash! It's definitely one of my favorite beauty products!
Foster a feeling of calm with the Mary's Nutritionals CBD Calm Bomb. Full-spectrum CBD utilizes all properties on the dry herb plant's compound spectrum, and is paired with a soothing lavender aroma. This Epsom salt CBD bath bomb leaves skin nourished due to antioxidants and vitamins A, C, and E.
TECH
If you're into making you're own edibles, then you're going to love the NOVA. It's easy to use, compact, and odorless. Making cannabis-infused coconut oil for brownies or pan-seared salmon will change the way you look at food. You're gonna become the resident cannabis chef among your group of friends.
The Cloudious9 Atomic9 vaporizer is one of the smallest convection heating style vaporizers on the market. A patent-pending Dual Layer heating system combines the consistency of true convection heating with the energy efficiency of conduction. Paired with this technology are 6 adjustable temperature options ranging from 356°F to 428°F; such a wide array of temperatures allows for a flavorful session or a dense, cloud-filled experience. The magnetic mouthpiece has a detachable "rapid vapor cooling chamber" which is able to cool your vapor despite the short airpath.
The Atomic9 is packed with time-saving features to allow for more sessions and easy maintenance. To aid in loading the Atomic9 vaporizer a retractable herb loading shovel makes loading the chamber on-the-fly simple. Housed in the Atomic9 is a 900mAh lithium-ion battery that will last throughout multiple sessions. A residue cleaning chamber and detachable vapor cooling chamber are easily accessed for regular cleaning.
TRADITIONAL
Bay Area rap legend, Berner, continues to grow his empire with Vibes™ Rolling Papers. These papers feature natural hemp or rice that delivers ample and consistent smoke. Cultivated and crafted in France, Vibes Rolling Papers are ultra thin and burn slowly for an elevated flavor experience. A thinner paper means your dry herb's natural flavor can shine, as it won't be affected by too much "paper smoke". These are the standard 1.25" length papers capable of fitting around a half gram of dry herb.
For users who want a longer lasting session, the Vibes Rice Rolling Papers – 1.25" burn a little slower than their hemp counterpart. The flavor experience is still elite with Hemp Vibes Rolling Papers – 1.25", just at a little faster burn rate.
The Marley Natural Glass & Walnut Bubbler is a unique hybrid water and dry pipe. The generously sized base allows for filtering a large volume of water, while the globe-shaped percolator offers a one-of-a-kind filtration system. The immaculate design makes this piece a display-worthy object, while removable parts allow for easy maintenance.
With almost 60% total CBD this particular vape is potent and smooth. Reminiscent of Orange Mint Tea, it is a relaxing strain that gives you a kick of citrus with a cool finish. The hemp-derived CBD-only vape gives you the chill without the THC high.
Honorable Mention
Check out this brand below.
Related
Lyneisha Watson
Lyneisha Watson is a Cannabis Journalist focused on understanding the people who use the cannabis plant.